Cybersecurity
Cybersecurity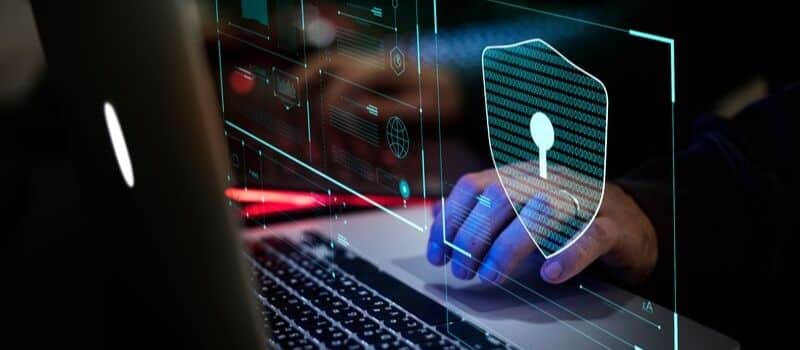 Cybersecurity is an area that brings together laws, policies, devices, concepts and mechanisms of security, applied to the digital world and used for the protection of people and computer equipment of states and organizations.
Cybersecurity, a field that is still growing, is very much related to the process of control and communication between people and machines.
Today I'll describe the 10 most common cyber attack types:
Denial-of-service (DoS) and distributed denial-of-service (DDoS) attacks
Man-in-the-middle (MitM) attack
Phishing and spear phishing attacks
Drive-by attack
Password attack
SQL injection attack
Cross-site scripting (XSS) attack
Eavesdropping attack
Birthday attack
Malware attack
In fact, year after year, global spending on cybersecurity continues to rise: from $71.1 billion in 2014 (+7.9% over 2013) to $75 billion in 2015 (+4.7% over 2014), it is expected to reach $101 billion in 2018. Businesses are beginning to understand that, on the one hand, malware is easily accessible to anyone who might feel a hacker's intentions, and that, on the other hand, the proliferation of security vendors and solutions has little impact on the effectiveness of attacks. Cybersecurity requires constant attention and commitment.
Cybersecurity protects data and the integrity of the computer resources connected to or installed on a corporate network. Its mission is to defend these resources against all hackers throughout the attack cycle.
Attack chains, zero-day vulnerabilities, ransomwares, alert habituation, and budget constraints are just a few of the challenges facing cyber security professionals. To cope, experts must become more proficient in these topics and all related disciplines.
Often in France hacks are associated with groups of Eastern European countries or China, but Russian hackers also attack companies and citizens of their own country. The Sberbank has just revealed worrying figures on the cost of financial cybercrime, marked in particular by telephone and bank card fraud.
Personally, i have already suffered a ransomware type attack. It was the « gendarme » virus.
It blocks your computer even at startup. After a good day of research, I learned that it was necessary to install a specific antivirus « Malwarebytes ». In safe mode, I managed to remove it.

From my point of view, an attack from a private individual has no pecuniary interest. As far as companies are concerned, I find that it is similar to a hostage-taking since it stops the activity and can create layoffs or launch the cessation of the company in certain cases.
These attacks are far from the industrial espionage-type hacks or the recovery of « secret » information sold by certain groups. Have they become the great modern banditry?
Source : https://blog.netwrix.com/2018/05/15/top-10-most-common-types-of-cyber-attacks/
---